Small projects or large ones, residential or commercial, our goal is to be

your advocate.
 Our Mission
Here at Board & Vellum, we are your advocates for great architecture, big or small. We look for great clients with challenging projects who are willing to bring a collaborative spirit to the table. We believe in setting realistic expectations, delivering a great set of documents, meeting budgets, and finding the design and style that best meets your goals. We love a great modern house and are equally passionate about great old homes and buildings that need an update that looks the part (this Architect isn't afraid of crown molding). Your project (no matter how big or small) should be a lot of fun (no, really. Life is too short to make this a miserable process to endure), immensely rewarding, and meet your budget and expectations.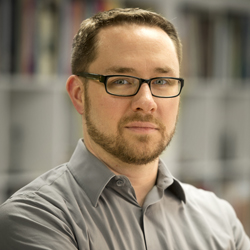 Jeff Pelletier
Jeff has known since he was 2 years old in the middle of Massachusetts that he wanted to be an Architect.  He was one of the kids with a room filled with LEGO bricks (and to be fair, he is actually an adult now with a room filled with LEGO, some things never change). It is a profession he loves deeply.
Jeff has lived in Seattle since 2001 after moving here via New York City after graduating from Cornell University's Architecture program.  Heavily invested in Seattle, he lives here with his husband (they met their sophomore year at Cornell), their young son, and their 2 Cavalier King Charles Spaniels, Helo and Athena (named after Battlestar Galactica characters of course!).  What little free time he has is spent hiking in the gorgeous countryside, skiing on groomed cruisers, serving on the board of the Capitol Hill Chamber of Commerce, volunteering with non-profits and community groups, cooking, drinking wine, and hunkering down in his LEGO room.
Jeff founded Board and Vellum in early 2011 and brings extensive experience in the design, project management, and construction observation of residential, retail, commercial, and multi-family projects large and small.  He has focused Board and Vellum on complicated and precisely detailed projects that benefit from clear communication, a collaborative design approach, and excellent project management.  Jeff is your advocate the whole way through.  He's also filled with horrible jokes and a strong love of bad sci-fi and too much wine.
Anne Hamilton
Living in a variety of places, including Cincinnati, Dallas/Ft. Worth, Chicago, studying abroad in Rome, and landing in the First Hill neighborhood of Seattle, has spurred Anne's obsession with all things related to the built environment, urban design, and architecture. Her most prized possessions are a drafting board and drafting tools given to her by her dad at an early age, when she began drawing floor plans and cityscapes on reams of scrap paper. With small firms and on her own, she has designed and managed a variety of projects, including custom homes, a planned residential development, multifamily and mixed use, and is passionate about sustainable practices and making the place you live a place you would like to visit. She received her Master of Architecture at the University of Illinois at Chicago after studying Environmental Design at Texas A&M University. She has utilized her skills for problem solving, analyzing, and making spreadsheets as a volunteer tax preparer for the past 10 years, and loves football, reading, exploring, road trips, the in between, getting lost, and brunch on a sunny patio.
Matthew Hagen
Coming from Las Vegas, Matthew has a straight shooter approach to everything that he blends with his desire to do and design everything well. He is often known for saying "we are professionals" and "let's do this right." He has a variety of places he has lived throughout his life including Central Kentucky, Columbus Ohio, and Washington, D.C.. He likes to compare it to Johnny Cash's I've Been Everywhere (which he proudly states started lyrically in the same state as he did- Nevada). He also touts the fact that he's traveled to 41 states and plans to wrap up all 50 by 2015.
He received his Bachelor's degree at the University of Nevada, Las Vegas and his Masters in Architecture at The Ohio State University. The two universities served as catalyst in both technical and theoretical design and he thinks both should be employed to truly design something well. Professionally, he has started the process of the registration exams and plans to be a licensed architect sometime in 2014.
In his free time he writes for his blog, travels, and enjoys the fine and less fine beverages of area bars. His drink of preference is Bourbon, neat with a dry lager.
Alev Seymen
Raised on the Aegean cost of Turkey, Alev grew up playing hide-and-seek in the Ancient ruins of Pergamon. But it was later in 7th grade, upon reading a novel with an architect heroine, she decided pursue this career.
After completing her Bachelor's in Architectural Studies at University of Washington, Alev worked in Istanbul and in Seattle on various types of projects from art installations, restaurants, malls, to corporate TI's, and even a high-security prison… Finally, she has found her passion in residential design, where architecture interacts with human behavior in the most intimate manner. Before joining Board and Vellum, she has worked in a small firm for 8 years, focusing on both architecture and interior design of high-end custom residential homes, where she gained experience on challenging sites and programs, working with contractors and artisans, and helping owners understand and be in control of the design and construction process. LEED Certified, Alev is always looking for integrating sustainable ideas into design.
Alev likes to travel, not only because she's fascinated with how each culture has defined their built environment, but also because she loves trying different foods. In fact, during her 3-month study abroad in Rome, she made a point to eat gelato every day, and it was the long "pilgrimage" walks through the city that kept her in shape.
Ryan Adanalian
Growing up in Southern California, Ryan knew he wanted to be an architect when he won his 4th grade community park design competition. He also played project manager at a young age, ordering his twin brother to find Lego pieces for whatever they happened to be building.   When it was time for college, Ryan wanted to go somewhere where it snowed so he could get in as many snowboarding days as possible … oh, and the school had to have an architecture program.  He ended up at the University of Colorado, Boulder.  After graduating, Ryan wanted hands-on experience so he worked at a cabinet shop making furniture and built-ins, installing flooring, and doing all types of finish work.  Ready for a change, Ryan packed up and moved to Seattle without a job or knowing anyone.  He couldn't be happier living in Seattle with the great architecture community, lots of passionate people, and incredible backpacking and outdoor opportunities.
Jesslyn Howard
Jesslyn arrived at her goals in architecture by way of a brief career in Journalism followed by a series of design related business ventures.  Currently, she manages her hoarding tendencies through a small retail showroom in SODO's Pacific Galleries, where she sells antiques, vintage furniture and art (learn more about her company, B. Alegre HERE).  Following a positive reaction to her style and a desire for aesthetic collaboration encouraged Jesslyn to offer interior design services – a creative process that ultimately fueled her insatiable fascination with the world of built environments.
Emigrating from the Philippines at a young age, Jesslyn still feels like a kid with a tourist visa and a Polaroid camera. A gypsy at heart with a genuine curiosity for people and the way they live, she has given way to her visiting aesthetically rich countries like Morocco, Spain, and Nicaragua. Jesslyn, ultimately wants to create spaces that are unique to the individuals she meets in her travels and plans to treat architecture as a catalyst in which to do so. Currently, Jesslyn is building her portfolio and application to graduate school with hopes to find herself in Seattle; drinking brevé americanos, enjoying good food, and contributing to the city's growing creative community.