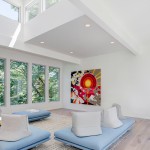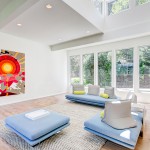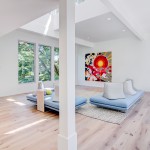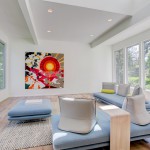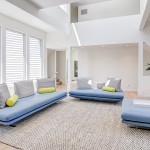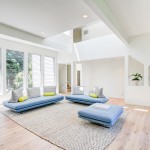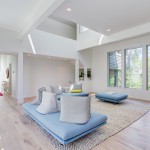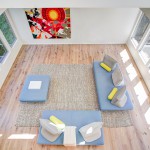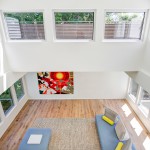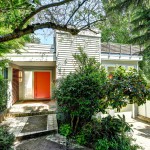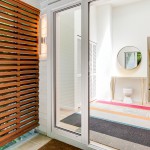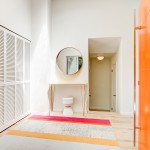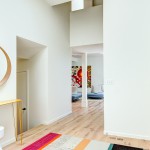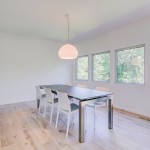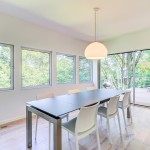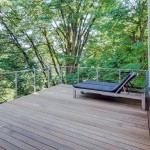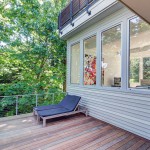 Refresh on the Ravine
Overlooking a ravine and Lake Washington beyond, this first phase of a remodel consists of new, energy efficient, tilt and turn European windows, a large-scale lift and slide door, and front door with relite. The generous glazing, bright interior paint, and light wood flooring help bounce light around the rooms, making the social spaces feel brighter and larger.
As often comes up with our hilly Pacific Northwest terrain, the property is designated as a Steep Slope Environmental Critical Area (or ECA), which can complicate the permitting process. To ease this issue, the new deck expanded on an existing deck and is designed as a cantilever so as not to impact the slope. Constructed with durable, maintenance-free materials, the homeowners will enjoy it hassle-free for years to come.
The new lift and slide door to the deck allows for easy flow and visual connection between the indoor dining room and a flexible outdoor deck space. And, it takes full advantage of the views into the tree canopy and Lake Washington beyond.
This project was built by Prestige Residential Construction.
Photos by TC Peterson Photography.